You can fish for planted rainbow trout in Eseredssjön, as well as pike, bream, roach and perch. You can go fishing from a rowboat or a number of jetties. There are several nice barbecue areas around the lake. You can rent a boat here.
---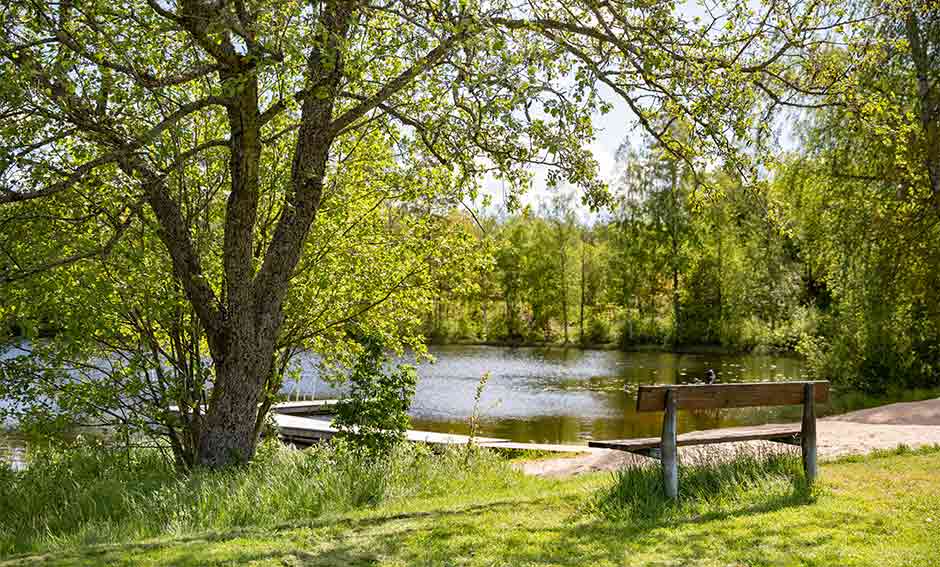 Buy your fishing licence here
Lars Czylwik + 46 70-872 25 81 for Swish, including your name and fishing date(s) in the message field.
You can rent a boat from Ätrans Turist & fritid, +46 346-604 95
When can I go fishing?
From the Ascension Day public holiday to 30 April (no fishing between 1 May - 16 May)
Fish species
Fishing in the Fegen area
There are many lakes and rivers of different nature in the Fegen area, offering a variety of fishing. You are able to fish for both put-and-take as well as wild fish. The beautiful surroundings will make you want to stay longer and return again and again. Many of the fishing areas sell fishing permits online. You will find current costs and rules at each respective fishing area or by contacting our tourist information centre.
Address
Coordinates: 57.12417, 12.95040