Fishing in Ö. Frölunda och Mårdaklev

This large fish conservation area is situated between the urban areas of Östra Frölunda and Mårdaklev in the Svenljunga local authority area and features several lakes as well as parts of the watercourse Ätran and Lillån. In addition to pike, perch, the fish conservation area is also home to zander and eel.
---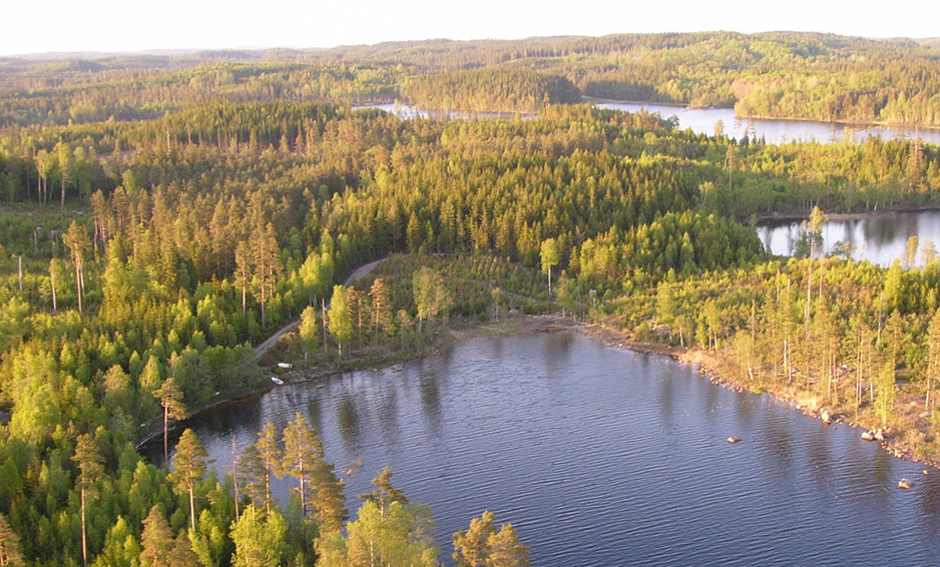 Fishing in Östra Frölunda och Mårdaklev
In the fish conservation area of Östra Frölunda, Mårdaklev you will be able to fish in the lakes Storasjön, Gummasjön, Skärsjön, Stora Köljasjön and Lilla Köljasjön. In addition to these lakes, the area's fishing permit also covers parts of Ätran, from Hid to the Halland border as well as Lillån from Kalvssjön's fish conservation area to Ätran. Above Älvsered you have the opportunity to fish for eel, while Skåpanäsdammen and Ätran offers the opportunity to catch zander.
Fishing permits & rules
Current prices and fishing rules are available on the website at ifiske.se. Fishing permits may also be purchased from Svenljunga tourist information centre.
The fish conservation area includes a number of lakes. A map of the area is available at ifiske.se
Fishing in the Fegen area
There are many lakes and rivers of different nature in the Fegen area, offering a variety of fishing. You are able to fish for both put-and-take as well as wild fish. The beautiful surroundings will make you want to stay longer and return again and again. Many of the fishing areas sell fishing permits online. You will find current costs and rules at each respective fishing area or by contacting our tourist information centre.