Mandy's Inn coffers comfortably accommodation inspired by 1950's America. Each room has its own theme. Walk around the house, take in the exhibits and travel back in time. If you are interested in rock 'n' roll and the 50s and 60s, your stay will be an experience you will not forget anytime soon.
---
Mandy´s Inn is a cool Bed & Breakfast built in the same style as the restaurants in Älvsered and Töreboda. Located in Mjöbäcks Prästgård which is combined with the host couple's private accommodation on the ground floor and B&B on the second floor.
A different and familiar motel in a very unique environment. Among other things, music memorabilia from the 50s and 60s were reflected here. The interior is combined American and Swedish and all collectibles on site are original. Each room has its own theme and there is a large common living room with balcony to use. Here you enjoy a large garden with a lovely patio.
Breakfast is included, free WiFi and you park for free right outside. The accommodation is expensive and non-smoking and is open all year round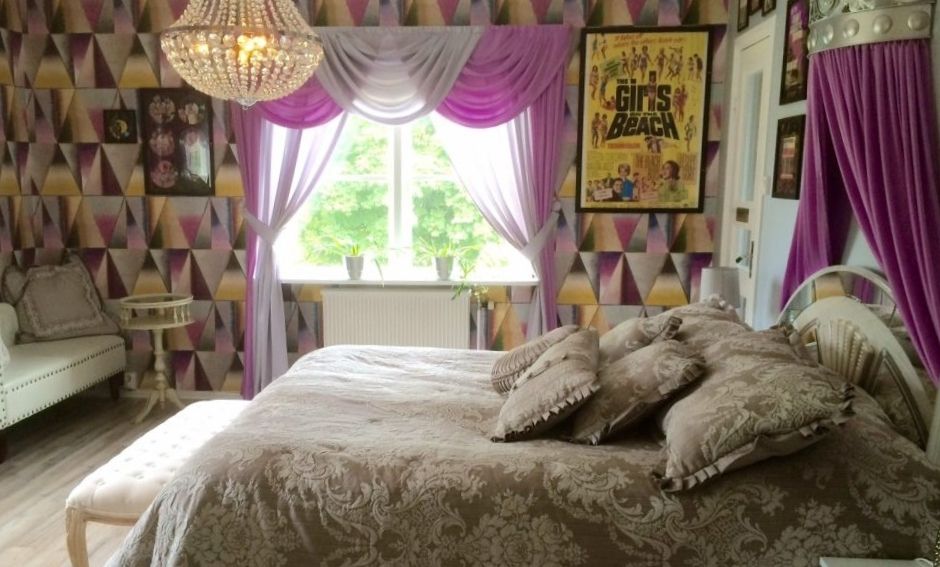 Mandys Inn cottage
Next to the main buildings is a cottage of 75 square meters with 3 rooms and a kitchen that runs in typical Mandys Diner style with Rock´n´Roll and 50-60s. There are 6 beds here. It includes bed linen, towels, soap and basic items such as toilet paper, detergent, etc. 4 comfortable beds are made and ready, 2 additional sleeping places are easily arranged in the sofa bed. Perfect for those who want to take care of themselves and for families with children.
There is also a terrace, TV, free Wi-Fi. The house is handicapped accessible and you park for free right outside the cottage.
Breakfast and cleaning are not included, but can be purchased if you wish.
The cottage can be rented all year round and is expensive and non-smoking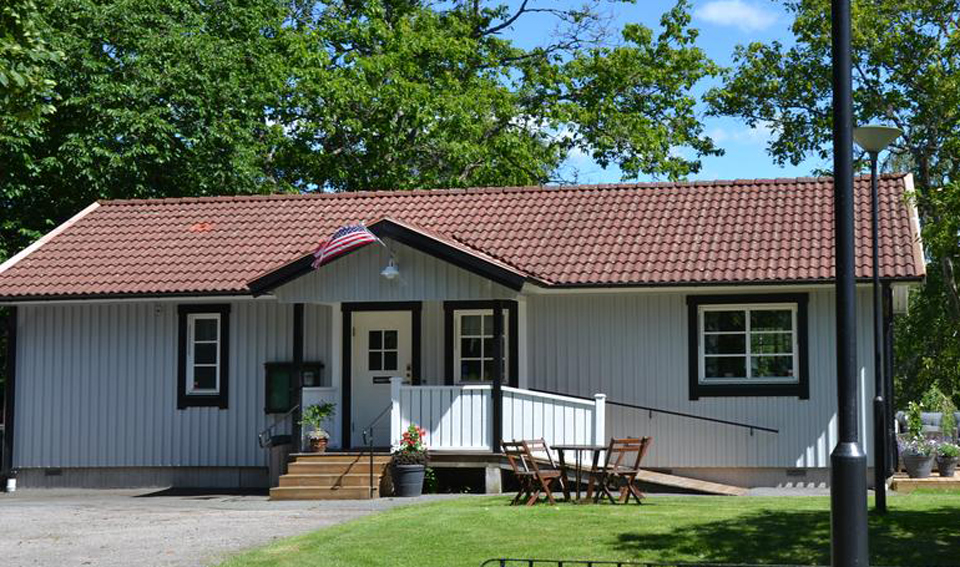 Close to shopping and nature
As a guest at Mandy´s, you live scenically 25 kilometers from the shopping mecca Gekås in Ullared and a short distance from Fegen's beautiful nature area.
Address
Mjöbäcks Prästgård 1, Mjöbäck