Sjövikens bathing facility

Adjacent to the leisure facility Ätrans Turist & Fritid is a lovely pool area, with 3 temperate outdoor pools.
---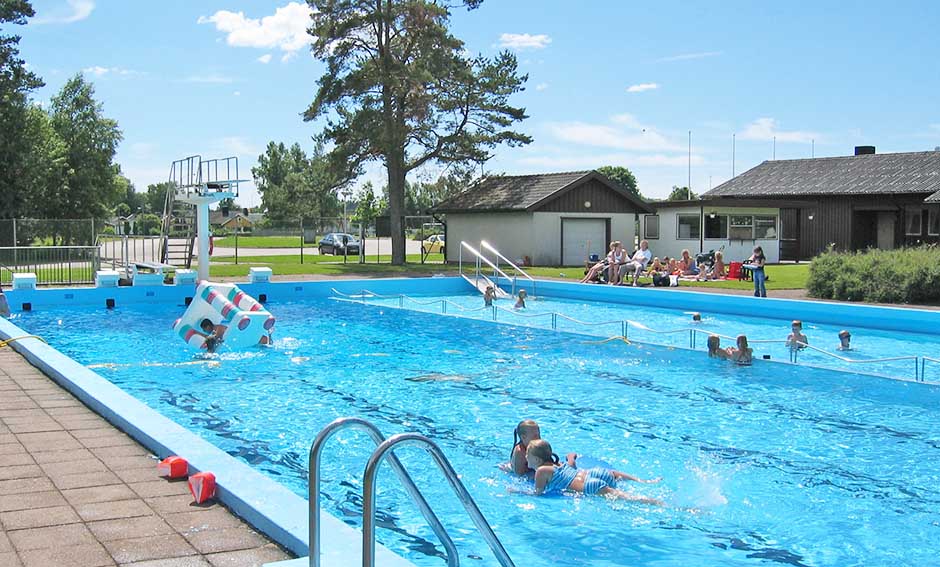 There is a 25-metre swimming pool with a 3-metre diving board, a 25-metre children's pool and a splash pool for babies.
The pools maintain a temperature of approximately 23 degrees from the beginning of June to September.
Spend the day at Sjöviken or buy a season or family pass.
The pool area is also available for hire in the evening to groups or businesses. Spend a few wonderful hours with swimming, games and a barbeque.
Address:
Eseredsvägen 3, Ätran