Kindaholmsturen offers many cultural visitor attractions along the route. Your journey will take you along a mixture of gravel and asphalt roads. The area is relatively flat. At the southern end of the route you will reach Fegen's nature reserve with its rich bird life. The last stage from Mårdaklev's church follows Ätran and its mixed nature and cultivated landscapes until you return to Östra Frölunda. There are many accommodation options along Kindaholmsturen.
---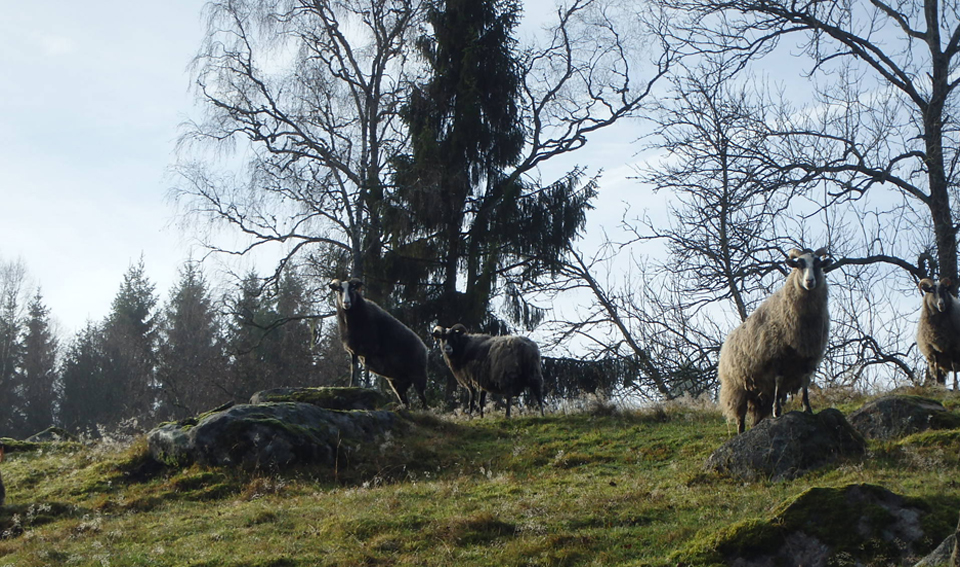 The route has three stages:
1. Östra Frölunda-Påarps Gård, approximately 19 km
The route begins at Östra Frölunda church. Turn right onto the road from the church's carpark towards Svenljunga. Take the first right, follow the sign Håcksvik 12. Cycle across Ältran and continue straight ahead. After approximately 3 km turn right towards Håcksvik 9 / Burseryd 27. The road now leads you to Håcksvik, a distance of about 9 km. As your near Håcksvik you will come across Gravsjön with picnic areas right on the water's edge. In Håcksvik you take the road to Burseryd (sign Burseryd / Gård 6). The next stop along a road lined by lakes is Skyarp and Påarps Gård. On arrival in Skyarp, follow the signs to Påarps gård. At Påarps Gård there are accommodation options in cottages.
2. Påarps Gård-Mårdaklev's church, approximately 16 km
On leaving Påarps Gård you continue south along the gravel road, towards Kalv. On the left you will find Gammalsjö Mill.
The gravel road you joined at Påarps Gård ends in a T-junction. Turn left towards Kalv 3. As you continue to follow signs to Kalv you will soon come across a church. In the small village of Kalv, there is a swimming area, campsite, hostel and shop among other things. After cycling across the bridge in Kalv, keep left up Postabacken. When you reach the top of the hill you will arrive at a T-junction, turn right. Then follow the sign for Mårdaklev. Follow the road, which is surrounded by moss and marshland, for approximately 4 km until you reach Mårdaklev church.
3. Mårdaklev's church-Östra Frölunda, approximately 12 km
Turn right at the corner of Mårdaklev church towards Anfastorp / Grenhult (yellow signage). The gravel road, which is a little hilly, follows the Ätran valley. When you reach the end of the gravel road, take a left towards the north, follow the asphalt road towards Ö. Frölunda for approximately 3 km. Just before
the T-junction Ätran will emerge again on your left. Turn left across the bridge back towards Ö. Frölunda. Cycle up the hill until you reach the junction. Turn left and you will be right back at the church where you began.
Address:
Falkenbergsvägen, Östra Frölunda