If you want to stay as close as possible to the shopping paradise, you will almost certainly find something that's perfect for you. Gekåsbyn offers hotel rooms, cottages, motel rooms, campsites and motorhome sites.
---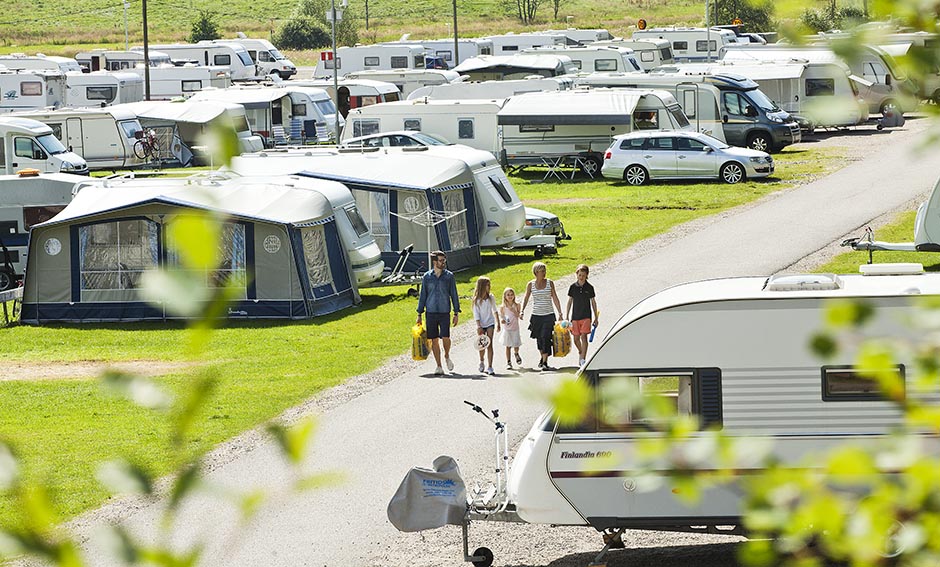 Hotel
The hotel is located just 50 metres from the department store and has its own shopping cart corral. It has 112 rooms, a breakfast dining hall and can host conferences for up to 130 people. The rooms are approximately 25 square metres in size with 2-4 beds. The rooms are more than spacious enough to have company over - while still leaving room for your shopping bags. Naturally, each room is also furnished with a big mirror for you to check out how you look in your newly-bought clothes and accessories. There's also a TV, kitchen cupboards with a sink, a cool cupboard and means to make yourself a cup of coffee and set the table for a coffee. Bathroom with toilet and shower.
Camping
Bring your caravan or motorhome for a short stay in Ullared. The campsites are up to 100 sq. m. in size and are roomy enough for your vehicle and awning. The service buildings are well-equipped and strategically placed around the campground. You can also choose to make camp between mountains, forests, meadows and streams. The tent sites are located close to the service buildings, and there is space for one vehicle per campsite.
Camper park
You can also spend a couple days at the Camper park for caravans and motorhomes, which is located by Gekå's central warehouse Sönnerang, 1 km east of Ullared. Parking is free between 7:00 - 20:00. Outside these hours, you must pay by card at the parking meter. You are allowed to park in the area for 48 hours. There are toilets as well as facilities for filling up on water and emptying latrines.
Cabins
You can also choose between a variety of excellent cabins in various sizes and price ranges at Gekåsbyn. Choose the one that is best suited for you and your party. There is also a multi-house with 32 beds which you can book for conferences or parties. In Gekåsbyn, there are plenty of ways to hang out and unwind after a long day of shopping. You hop in a wood-fired hot tub, relax in a sauna, have a barbecue, hang out at one of the playgrounds or go adventure golfing. During the summer months, you can also take a dip in Lake Musa, which is only a stone's throw from the department store. In the winter, you can hit the ski slopes instead.
Address
Falkenbergsvägen 21, Ullared