On this nature trail, you cross over marshes dotted with berry bushes and through forests with crooked pine trees. On the way, you'll pass by the Fegen Chapel, where you have a breathtaking view of the lake.
---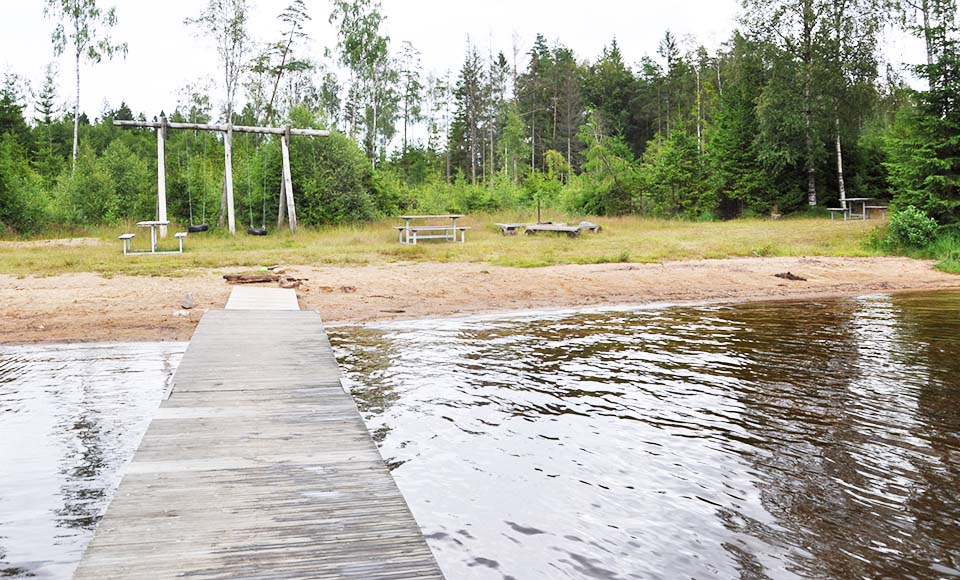 There is a lovely trail with clear directions along the lake's western beach. Traverse the footbridges and bridges as you explore the lovely area from Solvik by the Fegen hostel to the swimming spot in Linjevik. Along the trail, there are boards with information about Fegen and what you can see and do during your walk. You can read about the lake's unique fish, how it got its name, the so-called 'skomakarbär' (a local variety of blueberries) and much more.
A round trip to Linjevik and back
The nature trail is 2 km long and takes you to the swim spot in Linjevik, where there is a barbecue area, tables and benches, a bathing jetty and swings, so be sure to rest up here for a bit before heading back the same way you came.
Address:
Kapellvägen, Fegen