Ätranbaneleden is an easy bike trail that stretches between Ullared and Fegen and is suitable for the whole family. It follows the old railway embankments, and on the route you will learn more about the local area's nature, culture and history.
---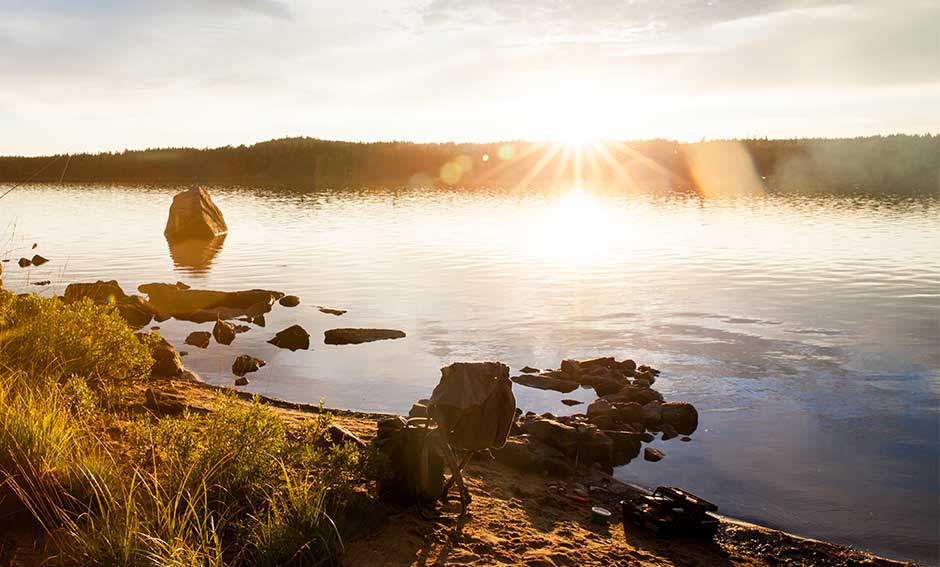 Ätranbaneleden is 24 km long and goes from Ullared to Fegen. It follows the old railway embankments constructed for the Varberg-Ätran and Fegen-Ätran routes. Both railways were closed down in 1961. The bike trail is clearly marked with red-and-white signs. The trail mainly consists of hard-packed gravel and is easy to travel on for cyclists. There are only a handful of hills along the way, and the trail is mostly lined by forests and marshland, but also open fields on some stretches. There are information signs posted at regular intervals along the trail. Be sure to read through them if you want to learn more about the nature, culture and history of the area.
Local area services
There are accommodation options, restaurants and cafés located close by the trail. You can find swim spots and grocery shops in Ullared, Ätran and Fegen. There are also six picnic/rest areas along the trail.