You don't have to stop swimming just because summer's over. The health benefits and refreshing feeling of cold water swimming entice lots of people to take a dip whatever the season. Here, you will find suggestions for places to swim in and around Falkenberg.
---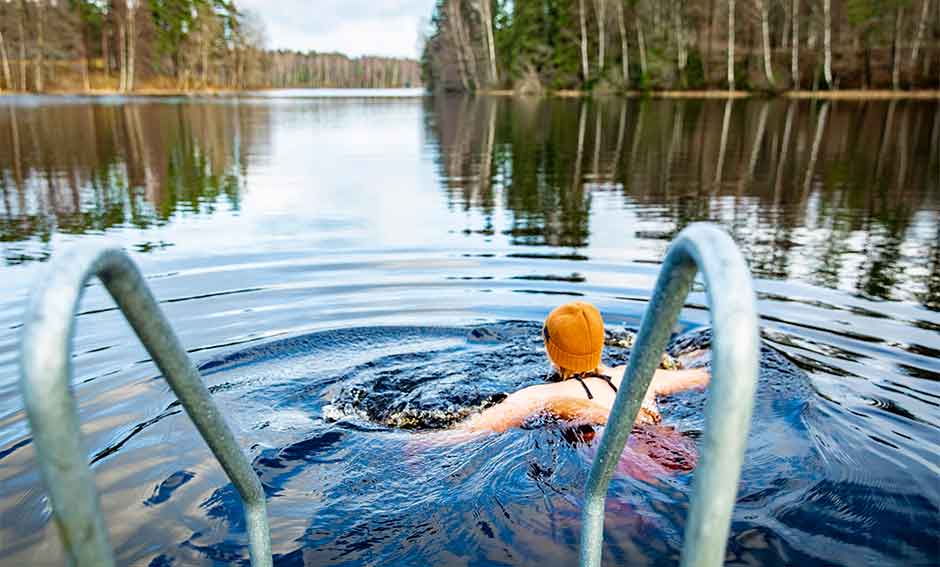 Take a cold plunge
Falkenberg has many kilometres of coastline and sandy beaches. But if you're heading into wintry, ice-cold waters you'll definitely want to get into the water from a ladder. Here are a few options:
Cold water lake swimming
The piers by some of our lakes are also a good alternative. It's often less windy here than it is along the coast and you might get the chance to plunge into crystal clear waters. At Musasjö Lake you can hire a floating sauna (from Gekåsbyn), while there are BBQ huts and changing rooms by Lyngsjön. If you want to start with a quick run, there are marked paths at several points around the lake. Find your way to our lakes.