On this hiking trail, you can venture out into nature along a marked trail and learn some interesting historical facts along the way. This hike should amount to no more than a day trip at a relaxed pace. Lace up your books and head to Älvsered.
---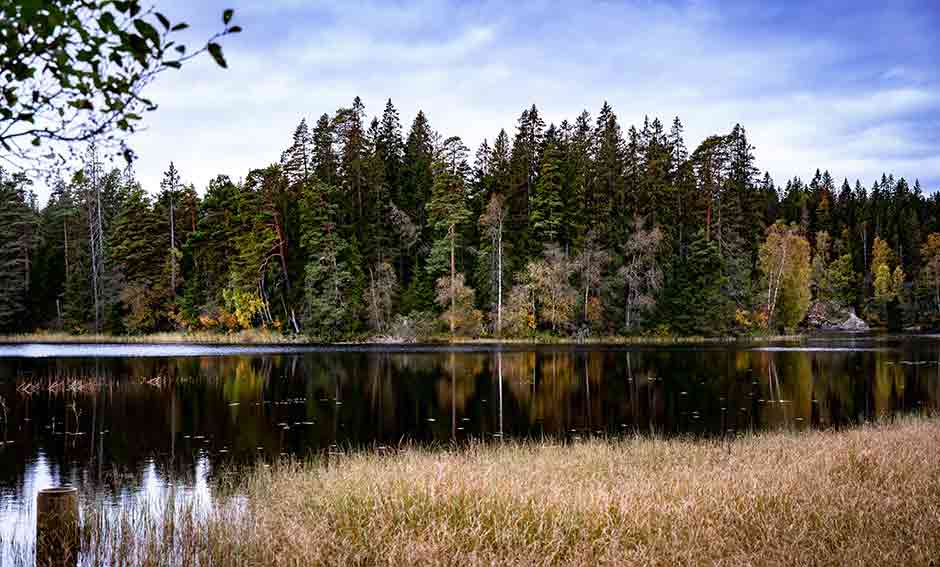 Hiking trail with history
The name stems from the old Danish-Sweden border, which the trail follows. Up until 1645 and the peace treaty at Brömsebro, Skåne and most of Halland belonged to Denmark. Back then, the border between Denmark and Sweden ran along here, by Älvsered. The oldest borders between Denmark and Sweden are believed to have been established around the year 1050. The Danabäck Rock may be one of the six rocks that demarcated the borders back then. Six men from Sweden and six from Denmark are said to have travelled along the border, picking out rocks with distinctive appearances that would be easy to recognise again. There are 35 signs along the trail that provide more information about the area's history.
About the trail
The hiking trail is 17 km long. It starts in Ålarp, Älvsered and ends at Ulvanstorp. You can also opt for a shorter hike, referred to as "lilla leden" ("the little trail"), which is nine km long. If you are into geocaching, there are five geocaches hidden along the hiking trail. If you need help getting back to the starting point, contact Älvsereds byalag for assistance.


In the middle of nature
You will be venturing down roads and paths but also footbridges over wetland areas. We recommend wearing proper footwear/boots for this hike. You will hike through varied nature with woodland, streams, lakes and bogs. The paths are easy to follow as they are marked at regular intervals. There are two shelters and barbecue areas along the way.