An Iron Age burial ground situated in a beautiful beech forest. Relax and find peace in these scenic surroundings located in the Fegan nature reserve. Enjoy beautiful scenery and experience the area's heritage.
---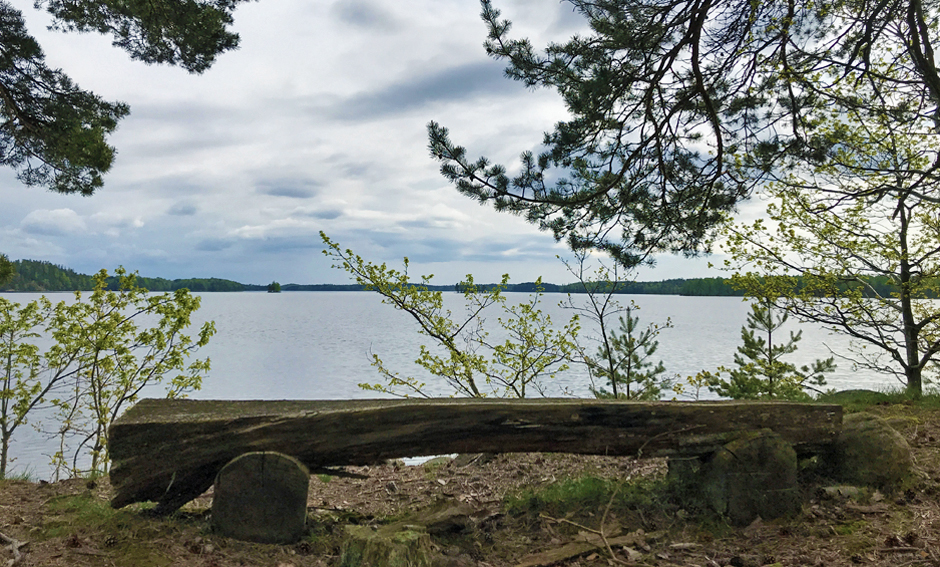 Kummeludden at Gammalsjö Säteri is an Iron Age burial ground in an airy beech forest. Follow the small paths along the shoreline, take a break on a bench with fabulous views overlooking Fegen and breathe in the smells of bygone times.
A little path snakes its way along the shore around the headland. This stunningly beautiful place lets you enjoy the tranquility, listen to the waves and the trees in the wind.
Kummeludden is a detour from Pilgrimsleden Kindaholm

Opens in new window., a hiking trail also suitable for cycling.
It is also a short detour from Ätradalsleden

Opens in new window., a cycle trail of about 20 metric miles (200km) from Falköping to Falkenberg.
Gammalsjö mill

Opens in new window., part of Ekomuseum Nedre Ätradalen

External link, opens in new window. is located close by.