There has been a church in Kalv since 1671. The original wooden church was replaced in the 19th century and following a fire in 1896, construction began on the church we see today. The grand opening took place in 1900 with a font and well-preserved wooden sculptures included from its predecessors.
---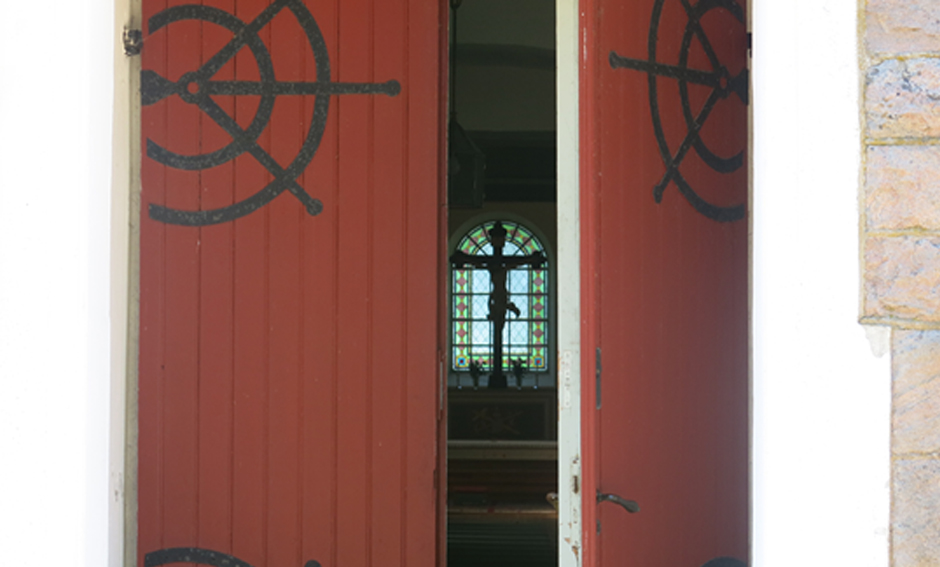 Kalv church, built in the neogothic style, opened in 1900, four years after the previous 19th century church had burned down. The previous church had replaced a wooden church dating back to 1671. The new church in Kalv was erected to drawings by Carl Crispin, son of renowned church architect Adrian Crispin Peterson.
The 13th century font as well as wooden sculptures dating back to the 17th century were preserved. These adorn the south wall.
Right at the back of the church you will find works by Eva Spångberg, depicting the Angel Gabriel and the Virgin Mary.
The church has been refurbished several times. Most recently in 2002, when Kalv was provided with church facilities adapted to meet the needs of religious and parish life in the 21st century.
Have a look around the church on a virtual tour.
Footnote: The text is courtesy of the Swedish Church.
Address:
Kalvs kyrka, Kalv