Travel on bike through open landscapes, forests that stretch into the horizon and beautiful lakes. Ätradalsleden snakes through Falkenberg and Falköping and is 199 kilometres long in total, of which a lagre part is entirely car-free. The remaining stretches follow country roads that pass through beautiful nature and interesting stops.
---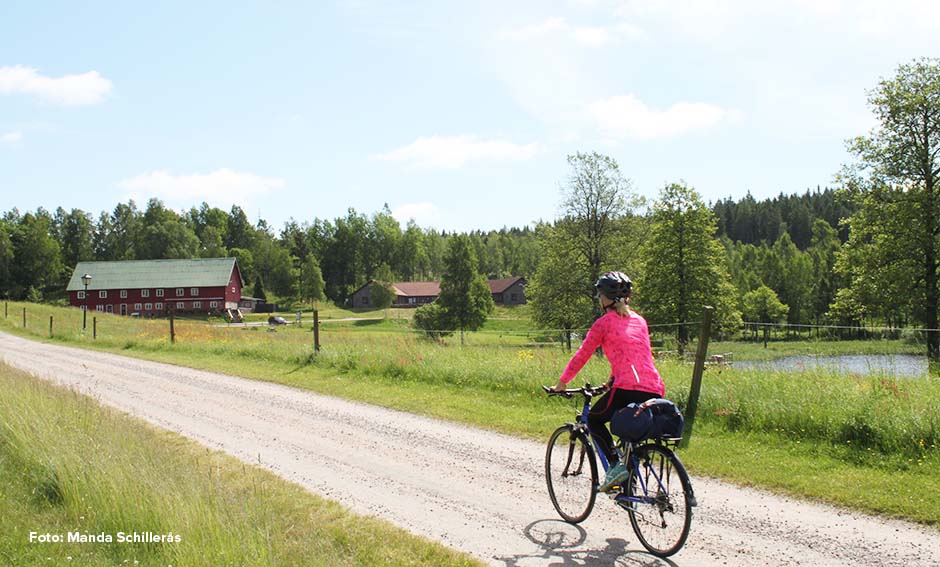 Ätradalsleden stretches from Falköping in the north to Falkenberg in the south, where it joins up with Kattegattleden. You decide yourself which stretch you want to cover on bike and where you want to start your journey. Some recommended starting points are Falköping, Ulricehamn, Tranemo, Svenljunga, Fegen and Falkenberg.
Standard
The trail can be divided into four stages consisting of a total of 200 km. The northern part of the trail runs exclusively on the old railway embankment between Falköping and Ambjörnarp. This stretch has been free of trains for many years now, and the old embankment has since been turned into a flat paved bike path. The stretch between Ambjörnarp and Falkenberg goes through small low-traffic rural roads, mostly on asphalt, but also hard-packed gravel in some parts. Please note that the trail currently lacks any consistent physical signage.
Accommodation and attractions along the way
On your way, you will be able to experience the area's scenic nature, culture, great food and interesting places to visit. There is also a variety of accommodation options for you to choose from, such as living on an operational far, a lakeside cabin or in the middle of town.