There has been a church since the Middle Ages where Östra Frölunda church stands today. The present church was built in 1826 with the altarpiece and pulpit, built by Sven Nilsson Morin, preserved and reused from the old church.
---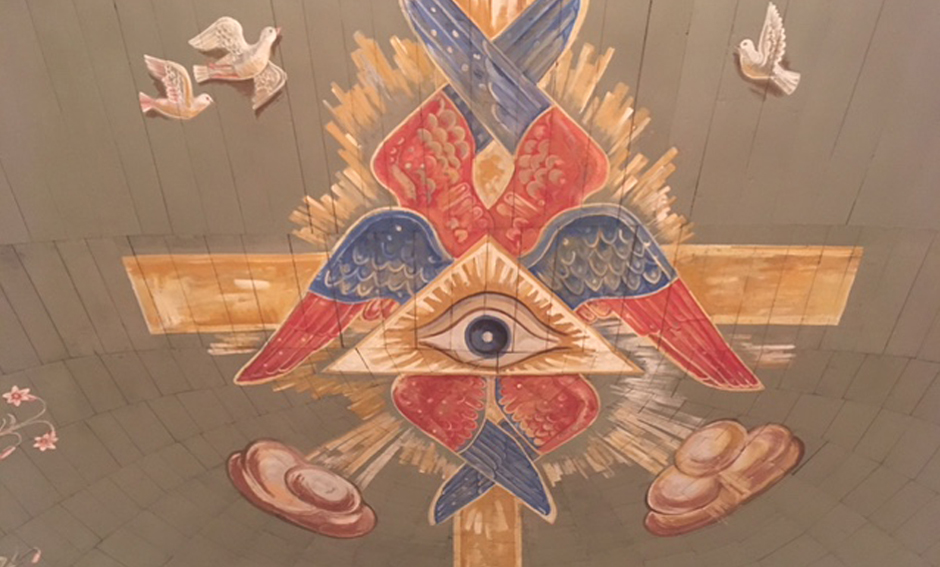 About Östra Frölunda church
On the western shore of Ätran stands the Östra Frölunda church. A church has been towering over the site since the Middle Ages and the new church was built in 1826 by builder Per Eriksson, after the original church was demolished the year before.
Sven Nilsson Morin had created the altarpiece and pulpit in the original church, and these then took pride of place in the new church. Apprentice carpenter Johannes Andersson - Mjöbäckssnidaren - reworked the items. The pulpit medallions depict Gustav Vasa and Martin Luther.
Einar Forseth painting the ceiling of the chancel when the church was renovated in 1930. The last renovation took place in 2005.
Address:
Falkenbergsvägen 17, Östra Frölunda