The possibilities for activities in Fegen's beautiful surroundings are almost endless. This is the perfect place to enjoy life, whether you want peace and quiet or high octane adventures. Stay at Alvhaga Vildmark and you are in the middle of the nature.
---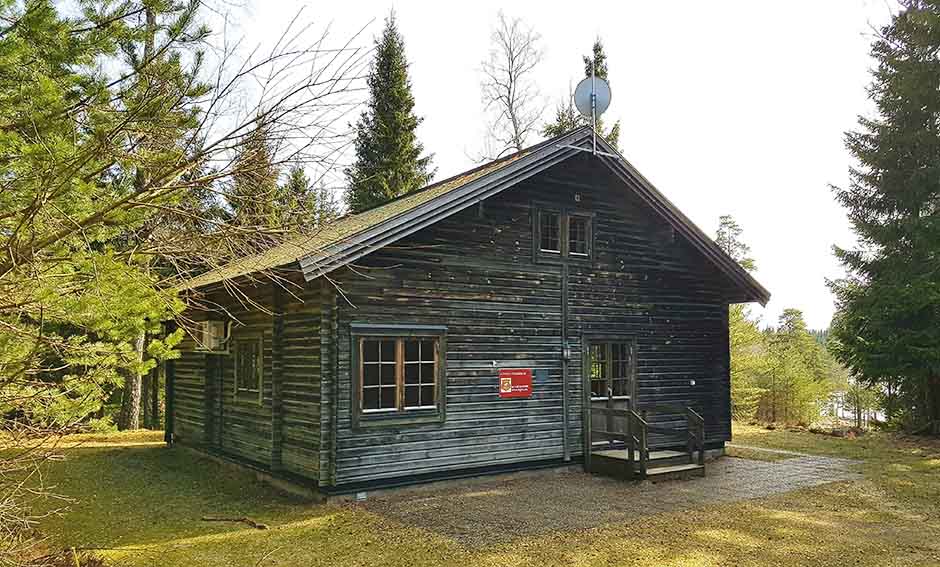 Stay comfortably at Alvhaga Vildmark, close to the Fegen nature reserve. This is a great starting point if you have set your sights on fishing, hunting, boating, swimming, diving, walking, cycling, canoeing or berry and mushroom picking.
The cabins vary in size and most of them are nearby the water and in a secluded location. Dogs are welcome in all the cabins.
Head out on the lake
Canoes, kayaks, boats, camping equipment and fishing equipment are available for hire. We will also organise having your boat / canoe transported or collected. The lakes Fegen, Nordre and Söndre Svansjöarna, Kalvsjön and the rivers Stångån, Spångån, Lillån and Ätran are all interconnected and offer a difficult to beat canoeing destination. While out on the water you will be able to see rare birds such as osprey and black-throated loon. You also have the opportunity to see mooses and rare plants.
Groups
Hire one or more cabins for a conference, launch, hen party or birthday celebration for parties of up to 50 people. Alvhaga Vildmark will tailor your stay with activities and anything that you need. Join your colleagues or friends on an adventure in the woods!
Address:
Alvhaga 104, Fegen