These cabins are beautifully situated in peaceful nature with grazing horses and birdsong just outside the door. At Örnatorpets Gästranch, you can find a bit of peace and calm after a long day of shopping at Gekås Ullared, which is just 2 km away from here
---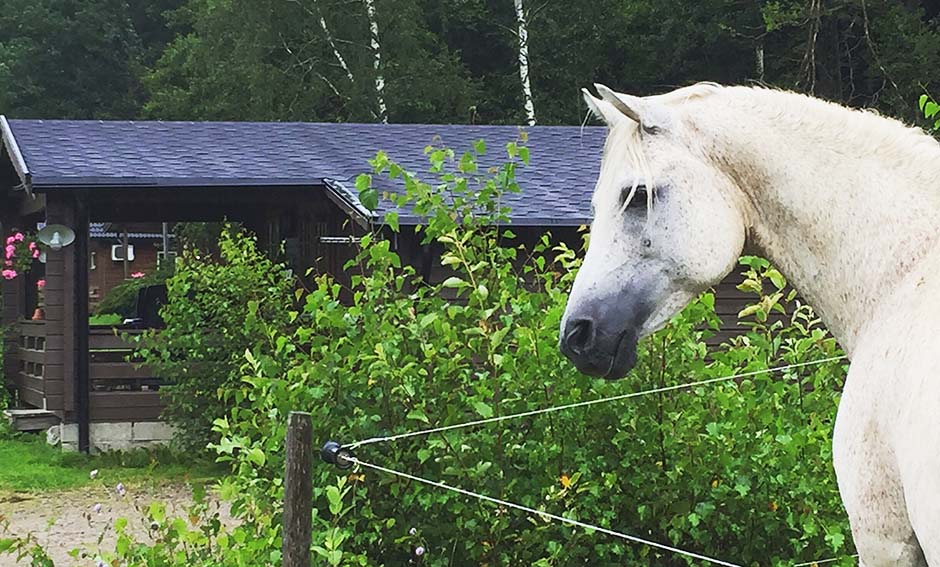 The farm has three log cabins and two courtyard apartments. The accommodation is suitable for 8-4 people depending on what you choose. Each cabin/apartment has a private toilet/shower, TV, veranda or balcony and barbecue. Take in the afternoon sun on the veranda and the view over the meadows, where you may be lucky enough to spot the moose couple that roams the forest.
The cabins are grouped together in a cosy cluster with plenty of space between them. There is also a common barbecue area for those who feel like hanging out around a campfire, telling ghost stories or meeting new friends. There is plenty of firewood, so all you need to bring is something to roast over the fire and a drink to make a memorable evening.
Pets and horses are welcome. The farm offers a stable/board and lodging for horses, horse therapy, lovely hilly enclosures, a paddock and equestrian trails through forests and fields.
Address
Århult Örnatorpet 101, Ullared