Sotanäs Bed and Breakfast

A charming bed & breakfast only a short walk from the beach and wilderness in the beautiful coastal area of Fegen. Meet the farm animals, rent a boat or hop on a bicycle and explore the local area.
---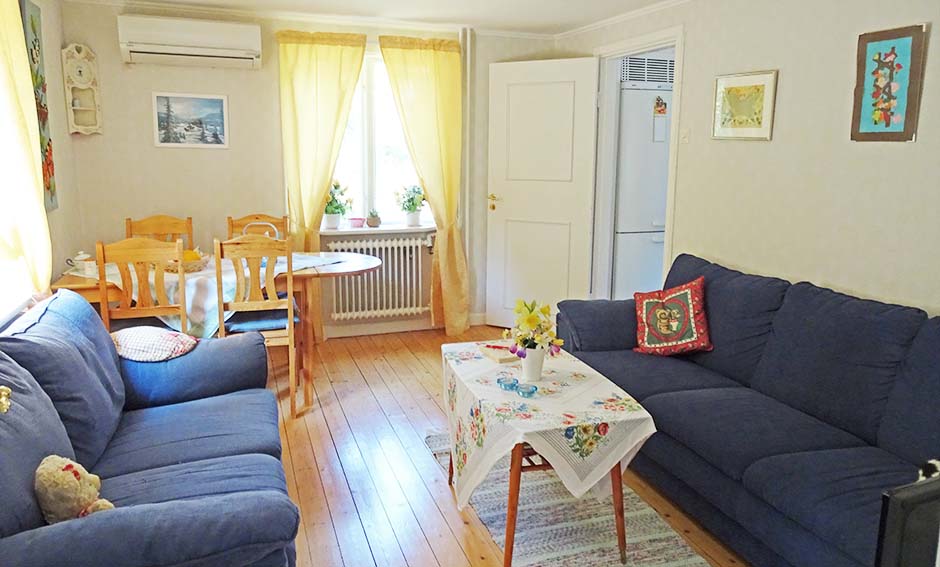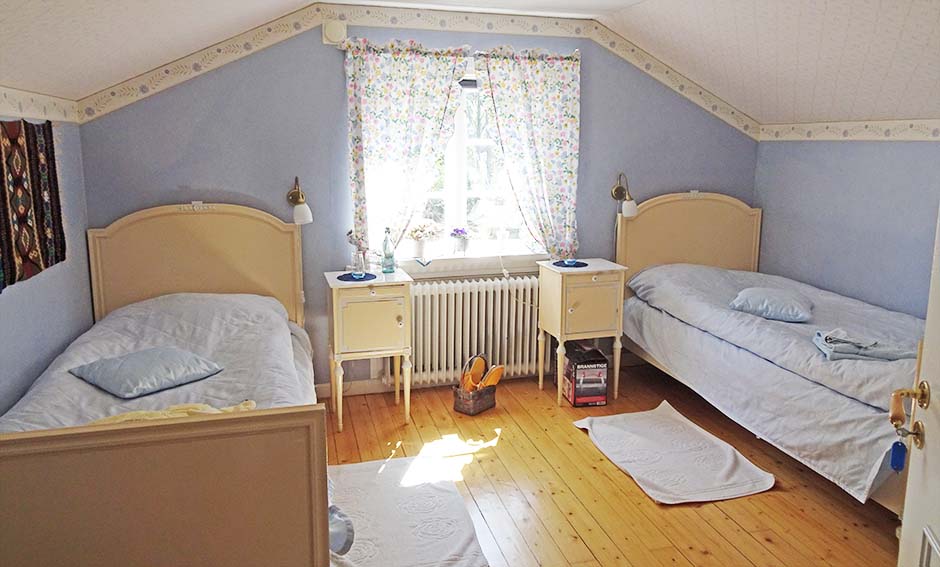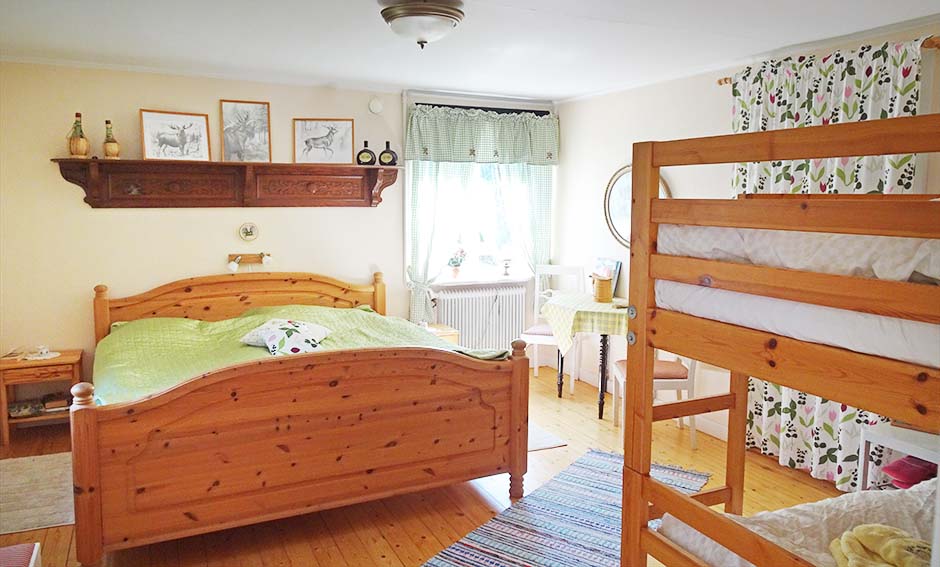 You can book a room and breakfast in a detached house on the Sotanäs farm. The top floor has two charming double rooms with traditional sloping ceilings and a toilet and shower.
The ground floor also has two double rooms, one big and one small. The big room also has a bunk bed and can accommodate four guests. It has a toilet and separate shower room with a changing table.
The kitchen is suitable for cooking simple meals, and the living room has a TV, dining area, board games and books.
Sotanäs also has a garden and small playground with swings and a sandpit. You are welcome to borrow the grill as well as our outdoor game equipment for kubb and croquet. The loft in the barn also has a ping-pong table and rackets you can borrow.
Sheep, chickens, cats and a dog named Max roam around the farm.
Discover Fegen
In Sotanäs, you're close to a variety of activities. Take a walk through the small fields and forest down to the lake, which has a natural swimming area with a sandy beach. If you want to go for a longer hike or bike ride, there are also longer routes to choose from. In the late summer and autumn, the forests and bursting with berries and mushrooms for you to pick. You can also hire a rowing boat with and without an engine. Lake Fegen has an abundance of bass, pike and zander, which you can read more about in our fishing section.
Address
Sotanäs 201, Fegen